When I started my career in cosmetics a decade ago, I had no idea of the effect that makeup had on a person.  The ability to change a look, a feel, an attitude - with just the swipe of a lipstick, the brush of a mascara, and the scent of a fragrance.  What an impact this had on women's everyday lives!  It was, is, and always will be, an honor to work with you as your beauty advisor and friend.
It is even more of an honor to find out that beauty can go "beyond a brush-stroke" to impact the lives of women in an even more impactful way…through an organization that I found at QVC called Beauty with Benefits (http://www.cancerandcareers.org/). BWB is an organization that helps women who are suffering from all types of cancer and who are still active in the workplace.  They have many services to help keep women thriving, even if they are in treatment, and also offer counseling services to accommodate legal as well as employment questions which may arise if diagnosed.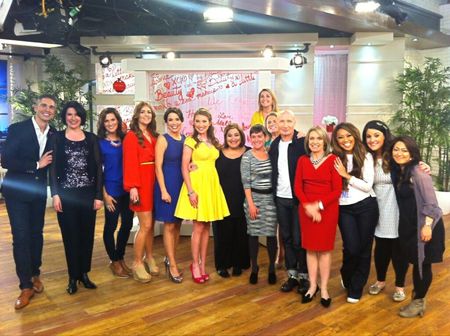 I got to experience BWB last year for the very first time as a guest during QVC's live fundraising event.  I witnessed first-hand, the magic of what can happen when a group of individuals comes together for a great cause.  It was a night of wonderful beauty products, impactful stories, and SO much celebration as we raised $984,000 for this organization. 
This year I am honored to be part of the event again, but now as your social host. It all happens on April 17th from 8-10pm EST. I encourage you to join us for an evening of amazing stories, great products and a worthy cause.  I will be chatting live with you right here on this blog entry with a career coach from the BWB team to help answer your questions during the show!  So start asking your questions below in the comments section, and check back during the show from 8-10pm ET for the answers!
XOXO
Alberti